Ask a Restoration Question
It's Easy to Ask a Question!

Click on the most appropriate topic. Example: Wood/Deck Staining
Post question in The "Write Comment" area below each topic.
Newest comments will be at

top of comment area

!
All Questions are typically answered within a few hours. Thanks for inquiring!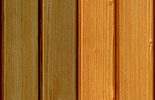 Ask Questions on Deck Brighteners for Exterior Wood, Decks, Fences, etc.
Loading comment...
The comment will be refreshed after

00:00

.
We will reply to your comment shortly

We will reply to your comment shortly

Hi, I live in Ontario, Canada and have a south facing cedar deck with full sun exposure. I have been using Armstrong Clark transparent stain, natural tone, for several years now and am generally pleased with the product - it is easy to apply and soaks into the wood. I like that it is considered to have preservative properties and is not just a surface treatment commonly found on the shelves of big box and hardware stores. Since my last application approx. a year ago, my deck turned a dark brown - I don't mind the colour, but am concerned that this might be due to mold or mildew. I will be treating the deck as soon as this unseasonable cold weather subsides - and the snow melts! Do you have any comments or advice on what cleaning process I should perform prior to applying stain? I am open to using a different colour, i.e. a semi-transparent cedar perhaps which should provide a bit more protection.

We will reply to your comment shortly

We will reply to your comment shortly

We will reply to your comment shortly

We will reply to your comment shortly

We will reply to your comment shortly

We will reply to your comment shortly

We will reply to your comment shortly

We will reply to your comment shortly

We will reply to your comment shortly

I need help deciding whether to use Citralic brightener or Restore-a-Deck brightener for my pine siding. I don't want to use a sprayer; I'd like to just have it in a bucker and do it by hand with a mop or brush if possible. Can you tell me if one is better for pine and what the main ingredient is in each? I'm going to stain with twp 100 series if I ever get it ready.

We will reply to your comment shortly

We will reply to your comment shortly

We will reply to your comment shortly

We will reply to your comment shortly

I used a cleaner and brightener on a 9 month old PT pine deck to prepare it for an Armstrong Clark stain. The cleaner is Behr all in one cleaner and brightener. I have used this before with great results (I follow the instructions exactly). The deck went from grey to a golden color after thoroughly scrubbing each board with the solution. After it was hosed off and dried there are some boards and areas that are much paler, almost white - if I scratch with a finger nail or use sandpaper it comes off to reveal the golden wood underneath. Can I stain over this, or do I need to clean and brighten with more scrubbing again to remove the pale layer on the wood?
Thank you for your help.

We will reply to your comment shortly

We will reply to your comment shortly

Deck is 1/2 covered by house roof and 1/2 not. Recently had it cleaned. Area under roof is beautiful; however, most of the stain/finish has come off the area not under the roof. Was told to use Flood CWF UV5 natural tone finish and that it would "fill in" (not totally) most of the places. What do you think?

We will reply to your comment shortly

We will reply to your comment shortly

We will reply to your comment shortly