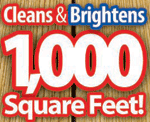 Easy, Two Part Restoration Process!

Are you ready to bring your exterior wood back to life?
With Gemini's family of exterior wood restoration products you can remove all that dirty grime, restoring your wood to looking NEW! Restore-A-Deck Kit is an all inclusive wood cleaner and wood brightener system. This kit when used together will prep you exterior wood for a stain application.
Step 1 Wood and Deck Cleaner that deeply cleans your wood to remove to remove dirt, grime, mold, algae and general graying. The cleaner will help prep neglected wood and or prep for re-coating with a wood or deck stain.
Step 2 Wood Brightener is used after the wood cleaner to "brighten" the wood while neutralizing the cleaner to a natural pH balance. This step will improve the overall appearance of your wood while helping the wood deck stain longevity.
100% Biodegradable product
Concentrated powder formula - Cleans up to 1000 sq. feet!
Prep wood surfaces for re-coating with a wood or deck stain
Restores weathered gray wood to natural color
Eco-friendly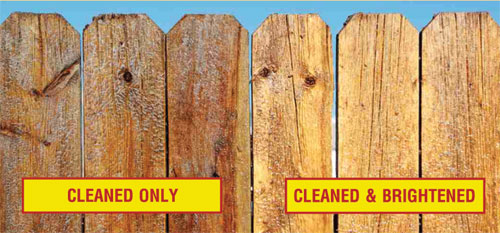 Step 1:
-Mix 6oz of Gemini RAD wood cleaner to 1 gallon of warm water. Make sure all crystals dissolve.
Step 2:
-Apply the Step 1 Wood Cleaner liberally to all wood. Keep the surface wet for 10-15 minutes then stiff scrub the wood or lightly pressure wash. Make sure to keep wood wet throughout the process.
Step 2:
-Rinse all solution, dirt, and grime from the wood.
Step 4:
-Repeat mixing instructions for Step 2 Wood Brightener. Apply to wood with sprayer, wait 10 minutes, then rinse off!
Reviews
Saturday, 16 March 2019
Awesome product for prepping decks!
Please log in to write a review. Log in
Loading comment...
The comment will be refreshed after

00:00

.
We will reply to your comment shortly

We will reply to your comment shortly

We will reply to your comment shortly

We will reply to your comment shortly

We will reply to your comment shortly

We will reply to your comment shortly

We will reply to your comment shortly

We will reply to your comment shortly

We will reply to your comment shortly

We will reply to your comment shortly
Parameters of Product: Prepping Products