How To Deck Tips
Please read our How-To Deck Restoration articles below. You will find info on how to clean, stain and refinish your exterior wood deck. If you have any questions about your deck restoration project, please ask below an articles in the comment section to get help from the experts.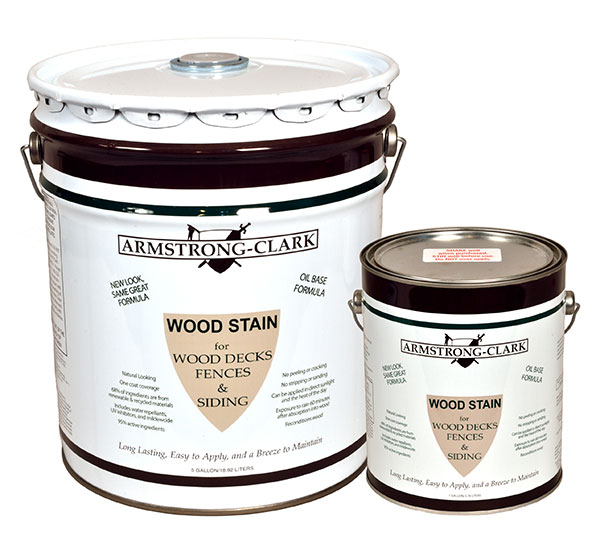 Any trip into your local hardware store will prove there are many deck stains to choose from. But when most people do a search for "deck stains near me" they are mostly looking for a quality type of deck stain. They are perhaps looking for a stain that will last longer than the stain they bought and used locally. Well if that is the case, searching online for deck stains near me can result in a treasure chest of great information and stain products.
A deck stains near me search will enable you to find an authorized online dealer. What exactly does this mean? Well an authorized online dealer means they can sell deck stains that they have authorization to sell directly from the manufacturer. So quality brands like TWP, Defy, Armstrong Clark, IPE Oil, Messmers, etc. can be purchased and shipped directly to you from our website. Most online dealers offer free shipping as well as tons of information on the products they are selling. Some even offer how-to articles and Q&A sections to help you along with your wood-staining project. This is an excellent way to educate yourself and to get professional like results.
Once you have put in the time and money to stain your deck or other exterior wood surface it makes sense to save any remaining deck stain for future use. Left over stain can be stored and used in the future once the wood needs to be recoated again. Following a few simple rules when dealing with how to store a deck stain for future use will ensure a longer shelf life.
Always store the stain in the airtight container it came in. Once you are finished with the stain and preparing it for storage combine all the left over stain into the least amount of containers as possible. Be sure the lid is tightly sealed so the solvents do not evaporate. Store deck stain on a high shelf where children cannot get to it. Store the stain in a mild temperature area trying to avoid extreme cold or heat.
The process of wood staining can vary from surface to surface. Many variables come into play during a stain application like wood type, age and porosity of the wood. Not all wood surfaces are the same and the staining process will vary from surface to surface. When dealing with pressure treated lumber and other porous or aged wood surfaces you may have to apply two coats. Unlike paint you typically do not have to let the first coat dry before applying a second coat but it depends on the wood stain you are using.
If you are using a wood stain like Defy or TWP for example, and need to apply two coats, then a "wet on wet" application is suggested. In this case it is very important to not let the first coat dry completely prior to applying the second coat. You should wait approximately 20 minutes between coats without letting the first coat dry. Brush any stain drips, runs or puddles into the surface before the stain dries. Not doing so will result in over application, which causes a shiny or blotchy looking finish. The dried shiny, over applied areas will end up chipping and flaking.
It is well known that wood needs to be stained or sealed to preserve its beauty and protect it from harsh elements like water and UV rays. Natural unprotected wood is prone to mildew, cracking, warping and discoloring. In the long term, wood that is not shielded is vulnerable to wood rot and structural damage, which is inconvenient and costly. So we all agree that wood needs to be protected with some type of water repellant stain or sealer.
Prepping the wood prior to staining is just as important as staining the wood in the first place. A lack of proper wood prep is the number one reason a wood stain will fail prematurely. Wood stain has to be applied to wood that has been prepped correctly or it will be prone to mold, mildew, cracking and flaking. A lack of prep can also lead to a blotchy or inconsistent finish. The point is wood prep is the first step to staining wood.
Mahogany is a popular choice for decking because of its tight grain pattern and knot free appearance. It also does not tend to splinter as easily as other wood types. Although mahogany is naturally resistant to decay, it must occasionally be refinished to help protect and maintain the deck's beauty.
Many deck stains are too heavily pigmented to penetrate into mahogany, leaving it vulnerable and risking stain failure. It is best to use a penetrating oil stain that will soak into the wood pores to give a mahogany deck the best protection possible.
There may be several good stain choices but the best stain for a mahogany deck is one that serves two purposes. One, to protect the deck from weather damage and secondly, to replace the wood's natural oils. Replacing the wood's own diminishing natural oils revitalizes and conditions the wood.
KDAT Deck Stains? Which are the Best?
After a new wood deck has been installed, there is a waiting period to allow the wood to dry out prior to staining it. It is recommended to wait at least 3-6 months depending on the climate, sun exposure, and type of wood. A way around this is to install a new deck using KDAT (Kiln Dried After Treatment) lumber.
In KDAT lumber the moisture is removed prior to going to the lumberyard. This essentially means there is no waiting period once the deck is installed to when you can stain it. Actually, you can stain KDAT lumber prior to installation if you want. The key to a good long lasting finish is to use the correct type of KDAT deck stains.
How to Stain a Log Cabin for Long Lasting Results
To maintain the beauty and rustic look of a log cabin, cleaning and refinishing the logs on a regular basis is typical. Knowing how to stain a log cabin yourself can save you a few dollars.
Before staining a log cabin the logs need to be washed. This is typically done with a pressure washer and a mild detergent. We recommend using a wood cleaner and no more than 800 psi of water pressure. Keep the pressure-washing nozzle far enough away from the logs so you do not fur them up as you clean them. Remove all the dirt, grime, and graying from the logs. Once the logs are clean but still wet, apply a wood brightener. Spray the brightener on the logs and allow it to remain wet for 10-15 minutes before rinsing.
How to Maintain a Deck Stain by Applying Repeat Coatings
Because decks are subjected to all types of weather, they require regular maintenance. Most decks should be cleaned and stained annually or bi-annually to protect the wood from becoming damaged. Once the initial work is done to stain a deck for protection, it can be maintained much easier in the future. A good deck stain will last several years as long as it is taken care of.
There are many choices of deck stain colors and tones. Depending on the brand of deck stain, you will most commonly find natural, cedar, brown, and redwood colors to choose from. A few other less common color choices are grays, rustics, and olive colors. Some deck stain brands offer more colors than their competitors.
Another factor that comes into play is the opacity of the deck stain. This will have an influence on how the deck stain turns out. Light colors with fewer pigments will allow more of the wood's natural characteristics to show through. This type of deck stain color can appear different from one deck to another. Factors like wood age, condition, type, and porosity also play a part. Darker more heavily pigmented colors are more opaque and allow less of the wood grain to show through. The exact deck stain color will be less affected by the wood's natural appearance.
A cedar fence is a thing of beauty that can add value to any property. But without proper maintenance, the beautiful natural look of the cedar will take on a faded gray appearance. Staining a new cedar fence can help preserve its natural beauty while staining an older cedar fence can help bring it back to life. In either case, a cedar fence needs to have a protective finish to shield it from the harsh elements of Mother Nature.
When choosing a stain for a cedar fence, consider a semi-transparent penetrating stain. This type of stain will penetrate the cedar to block out moisture while the pigment will help block out damaging ultraviolet rays. The opacity of this type of stain will also help to enhance the natural beauty of the cedar.